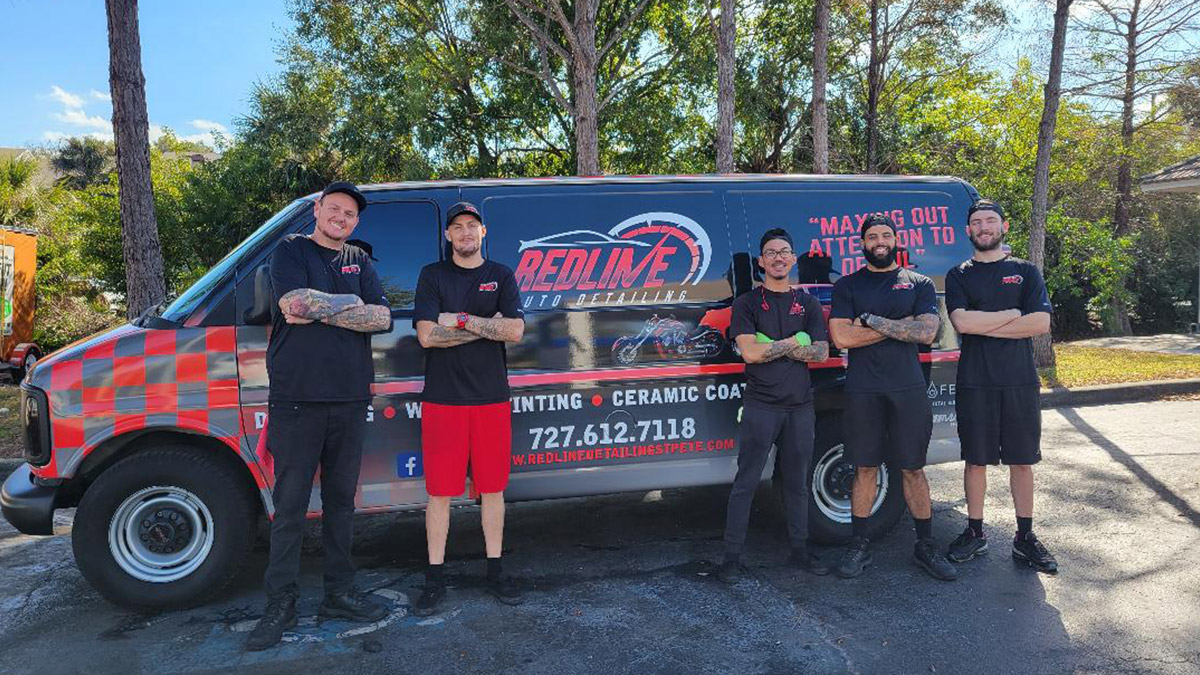 Our Employees
Michael Sammarco

Founder and Co-Owner of Redline Detailing. Born in New York and raised here in Saint Petersburg. SPC & USF graduate in Business Management. Specializes in Paint Correction and Ceramic Coatings.

Louis Russell

Co-Owner of Redline Detailing. Born and Raised in the Sunshine state. Enjoys his free time cruising in his beloved GTO. Big time Gator fan! Specializes in Motorcycle Detailing and Interior Detailing.

Keith Titus

The youngest and hungriest to learn! Started in the detailing industry at a local dealership and now wants to become a true professional. Keith loves to talk and play football everyday with friends and clients!

Brian Russell

Your mobile detailer will be pulling up with 20+ years of detailing experience! Born and raised in Florida shares his love for Seminoles! Start your conversation with any sport with him and he"ll keep up!

Chris Fleischmann

Our newest addition to the team! Born and raised in Chicago, Illinois now moved to the sunshine state to begin his new chapter. Currently plays Semi-Pro Football for the Southside Bulldogs as their starting Linebacker! Loves talking to others about sports, and his favorite show The Survivor.
Book now for the best detailing experience
book now