About Redline Detailing
The one-stop shop for all your detailing services! We offer a variety of services including Premium Wash, Interior Vacuum and Shampoo, Paint Correction, and Ceramic Coatings! Our team has over 20+ years of combined experience to ensure clients you are in good hands with their vehicles. We strive to give the best detailing experience to create lifelong clients.
Read more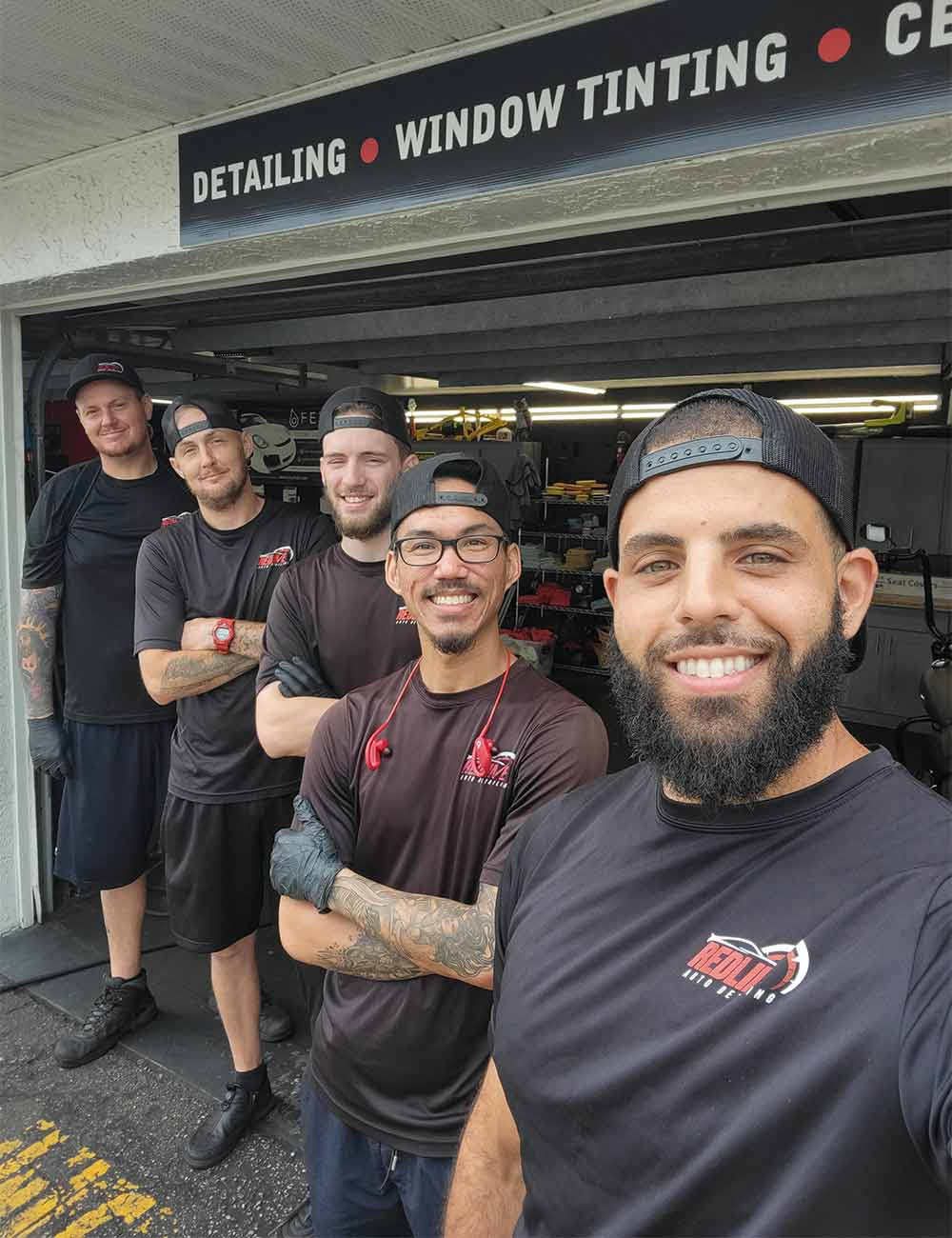 Our Reputation is
your Guarantee
book now
Client Testimonials
These guys are amazing!!!! I'm extremely grateful for y'all! The inside of my car hasn't looked like this since I bought it 😭😭. Thank you so much!!!! I will be coming back
Stephen Perrault
2022-01-25
Excellent service, excellent quality in materials and workmanship. Would recommend 👍
Jasmine Larson
2022-01-14
I was very happy and impressed when I left here. They got the majority of beach sand and dog fur out of my car which is what I wanted. I will definitely come back and try other services they offer as well! They also left me the best smelling air freshener for my car!!
These guys are top notch. My car was in bad shape and they made it look (and smell) like new! Highly recommended for all of your auto detailing needs.
I tried these guys out for the first time yesterday by taking my 2017 Ford Escape to them. From the get go Allen was on point, very professional, and courteous. My main concern was getting the car into tip top shape as I plan to trade it in. I had asked for my headliner to be cleaned but they advised that they would try their best as headliners are delicate due to the adhesive used to sustain it. Needless to say, they exceeded my expectations with the interior detail. Car looked amazing! I also had them tint my windows and the work they did gives the car a whole new look. I highly recommend these guys and I'll definitely use them again in the future as they did a heck of a job making my car look like new again. A new loyal customer here!
Mirelle Robello
2021-11-07
Great customer service and helpful.
I brought my 2021 telluride in for a full detail. They went above and beyond. I was blown away they cleaned every surface. Didn't cut any corners. My car looked better than it did the day I bought it. Best yet it was a better value than my previous two company's I've used. This will 100% be the only detail service I use. Customer for life.
Very good work always satisfied with these guys !
Redline Detailing does a fantastic job each and every time. They really value and take care of their customers. They conduct their business with integrity, provide a great value to their customers (high quality products for fair prices), and genuinely enjoy what they do! I have used them for ceramic coating, tinting, paint correction, and washing, and I will continue to use them for any of my detailing needs. They are great all around guys and I trust them with any advice around my vehicle. 10/10 recommend!
I am absolutely blown away!!! My mom and I dropped of my brothers car for detailing and it looks amazing! Wow! Thank you for helping us out in such a difficult time. Everyone must get there car detailed here!! Thanks Guys!
Book now for the best detailing experience
book now
get in touch
Contact info
1000 94th Ave N Saint Petersburg, FL 33702
Working Hours:
Monday - Saturday 9am-5pm